Free Legal E-Books
West Chester, Mason, and Cincinnati Ohio
Right click to download, then select
"save link as..." or
"save target as..."
Attorney Advertising Revealed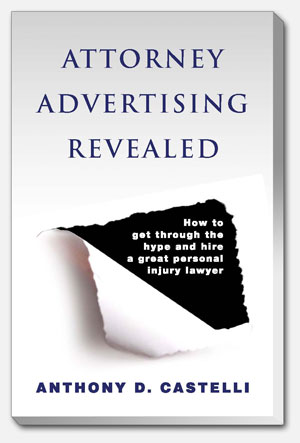 In his new book Anthony Castelli gives you a rare look inside lawyer advertising. He pulls back the curtain on what he terms "meaningless" lawyer advertising. There is nothing worse than making the mistakes of relying on big insurance to protect your rights or hiring a lawyer that's not competent. From his position as an experienced insider, Anthony explains what to watch out for and what steps to take to help you hire a good personal injury lawyer.
Download this Free e-book to learn how to protect yourself from big insurance as well as unscrupulous attorneys.
The Ohio Motorcycle Bible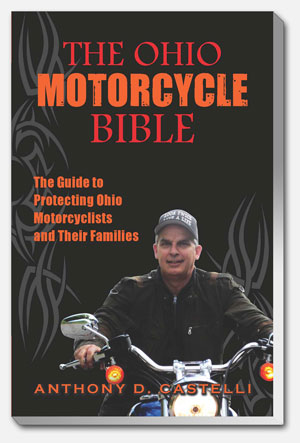 This is the definitive guide for Ohio motorcyclists written by Anthony Castelli a real biker lawyer. One that rides.
The book starts with great tips on motorcycle riding safety. Anthony also explains what steps to take to protect yourself financially , so that you can be prepared to overcome even the most serious motorcycle injury.
Anthony exposes insurance company tricks and traps and how to avoid them and turn them to your advanatge. He explains your rights if injured , how to protect them and find a lawyer, if you need one, that can really help you and identify with you.
There is a great chapter on the good that motorcyclists do , dispeling the myths about motorcyclists. Motorcyclists are not second class citizens and deserve respect and justice. If you are from Ohio you might even read about your group and the good it does.
Wolf in Sheep's Clothing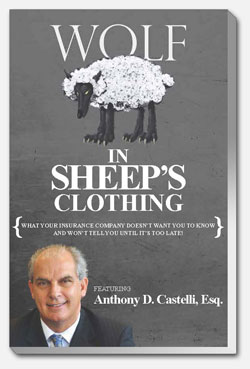 Ever felt like you were powerless against an insurance company? Not sure what to do about your injury claim. Not sure whether your insurance company or the other guy's insurance company will treat you fairly or use what you say against you.
Insurance companies are in every aspect of our lives. Anthony Castelli along with 14 other co-authors of this book have helped thousands of consumers each year navigate the world of insurance claims. They know the mistakes consumers make, and the tricks insurance companies use to deny or minimize claims.
Anthony and these 14 attorneys from across the country have teamed up to write this Amazon.com best selling book. They believe that information in this book is key to maximizing the benefits to which you are entitled and to keeping the wolves at bay.
Download this free ebook offered by Anthony Castelli as an educational informational service.
Guide to Choosing a Personal Injury Lawyer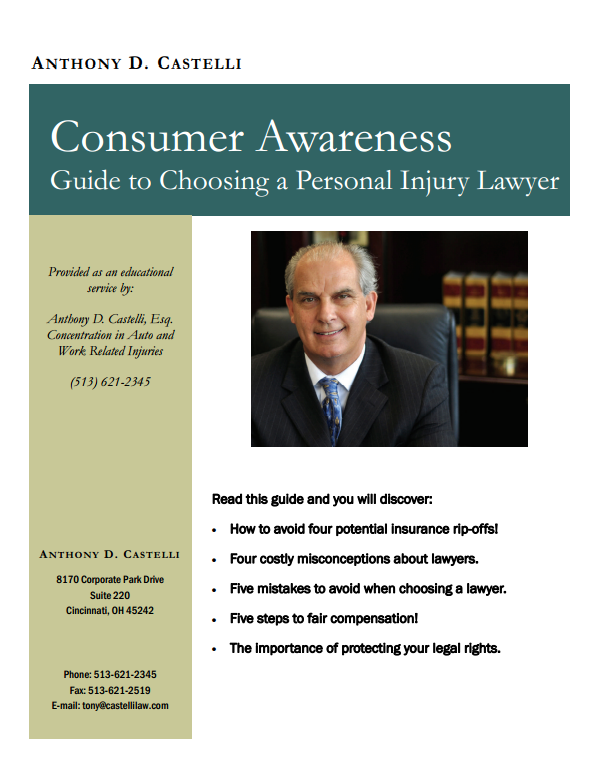 How to Keep From Getting Ripped Off by Big Insurance