You don't expect the products you purchase to cause severe injury. Unfortunately, this happens all the time, and user error isn't always to blame. Sometimes, the manufacturer's or seller's negligence causes a dangerous defect that injures consumers, which is grounds for a defective product claim.
Attorney Anthony Castelli has been recovering monetary compensation for victims of injury for more than 30 years. In that time, he has never fought for anything less than his clients deserve or wavered from the mission of recovering as much money for them as possible. For a free consultation with Anthony, please call him in Cincinnati, Ohio, at 513-621-2345.
Types of Defective Product Cases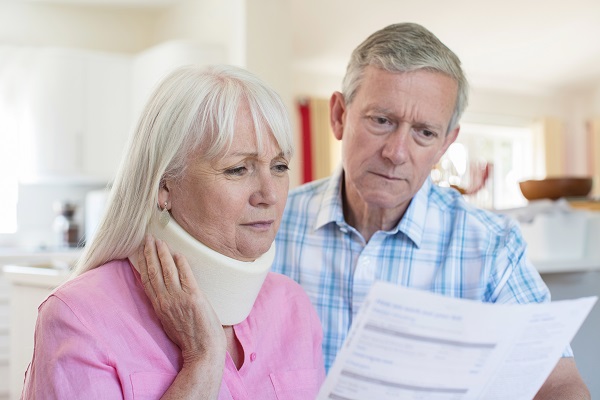 Anthony has handled many types of defective product cases over his career. Regarding his early experience with defective products, he said:
"One of the very first wrongful death jury trials I was involved in, involved a defectively designed dump truck. The defendant, Heil company, knew the people were inadvertently tripping the unguarded triggering device, causing the dump bed to suddenly collapse on them. The truck manufacturer and designer failed to guard or incorporate a device they had patented that would have prevented the death."
- Anthony Castelli, Cincinnati defective product attorney
If you're using a product correctly, according to manufacturer instructions, then there is no reason you should suffer a serious injury. Injuries caused by faulty products can be really scary because they are so unexpected, but this is exactly what a defect brings about. These flaws may arise during:
Design of the product
Manufacture of the product
Warnings and labeling informing you of the risks of using the product
Anthony works with product specialists, engineers and experts in order to understand how the defect injured you, and so that he can demonstrate to others exactly what occurred. Because of his years in practice, he is able to draw on a network of resources to make your case.
Theories for arguing a defective product case
These claims may be advanced based on one of the following theories.
Negligence: The manufacturer or seller of the product did not exercise reasonable care, and caused injury or death because of the defect that resulted. Negligence may also arise in the marketing of the product, which includes its labeling and warnings.
Breach of warranty: The product did not operate or work as promised and described.
Strict liability: The defect was inherently and unreasonably dangerous and therefore it does not matter if the defendant was negligent or not.
Virtually any consumer good could be the subject of such an action. Past examples of defective products include:
Clothing
Children's toys
Asbestos
Chemicals
Motor vehicles
Recreational vehicles and ATVs
Electronics
Medical devices
Pharmaceutical products
Work equipment
Construction tools
Who is responsible depends on when the defect was introduced. A designer, manufacturer or seller may be at fault. In these cases, you and Anthony must show that the injury was a direct result of the defect, and that you were using the product in the way it was intended.
Defective Product Damages
Damages – the monetary compensation awarded in successful cases – may be calculated based on:
Medical bills
Loss of wages
Disability expenses
Disfigurement
Pain and suffering
Anthony wants to discuss how this injury has impacted your life. That way, he can fight for every dollar you need and deserve. Please visit Anthony's reviews to see what his clients have to say about their results.
Call Now for a Complimentary Consultation
If you live in Cincinnati, Mason, Hamilton or any of the surrounding areas in Ohio, defective product lawyer Anthony Castelli can help you decide what to do next. With over 30 years of experience, Anthony knows how defective product cases work, and the elements that can make them successful or hurt their success. For a free case review, please call Anthony at 513-621-2345.