The Law Office of Anthony Castelli's injury app puts our law firm at your fingertips when you need us the most – after an auto accident in Ohio. The app is available for FREE for Apple and Android.
Click on a button below to download the app:
This app assists you with critical steps to take after a crash, including:
Get an video consultation with Anthony Castelli
Report the accident to our lawyer with the push of a button
Receive immediate attention and peace of mind at the scene of an accident
Take photos of the crash scene
Collect important documentation, such as insurance information and police reports
Gather witness information
Get access to emergency services, such as a tow truck or directions to the nearest hospital
Get access to our website and social media platforms
Call us quickly and easily for your legal needs
Here's how the app looks on iPhone and other Apple devices: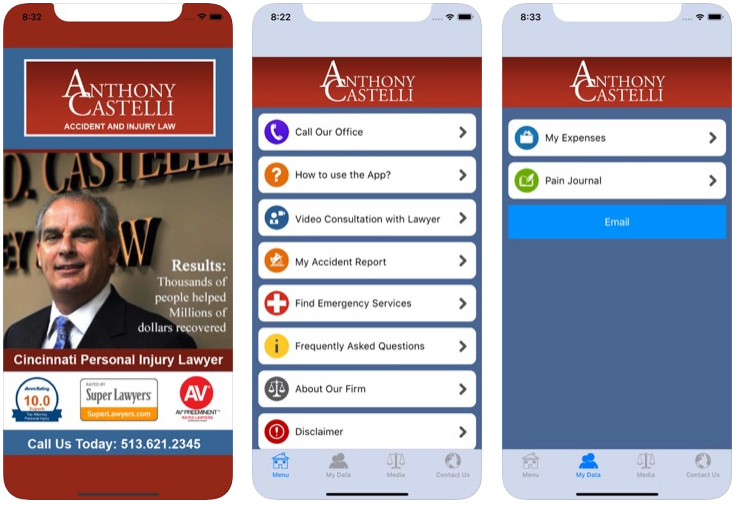 Here's how the app looks on Android devices: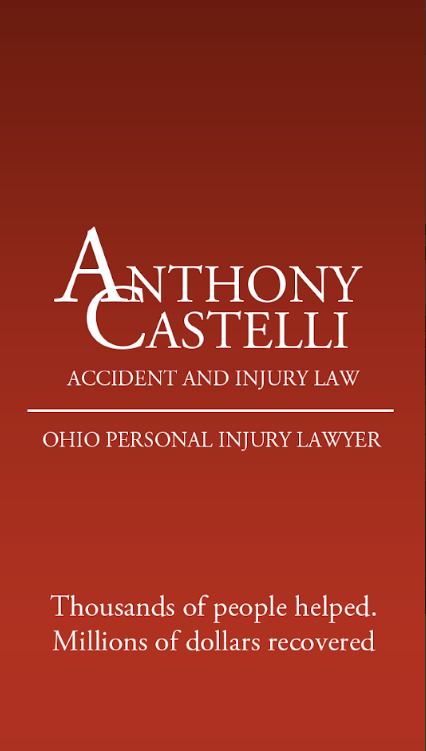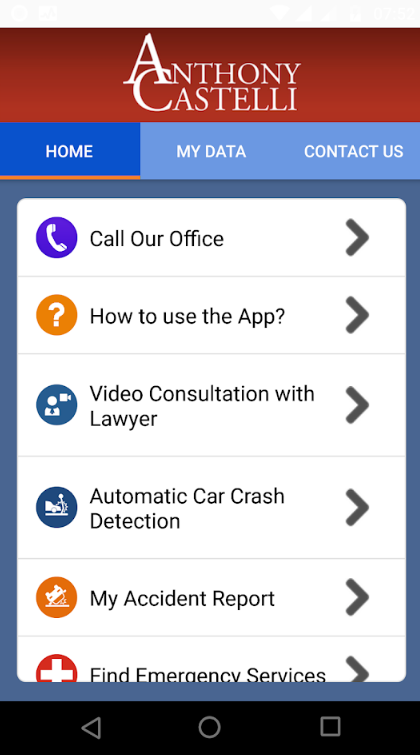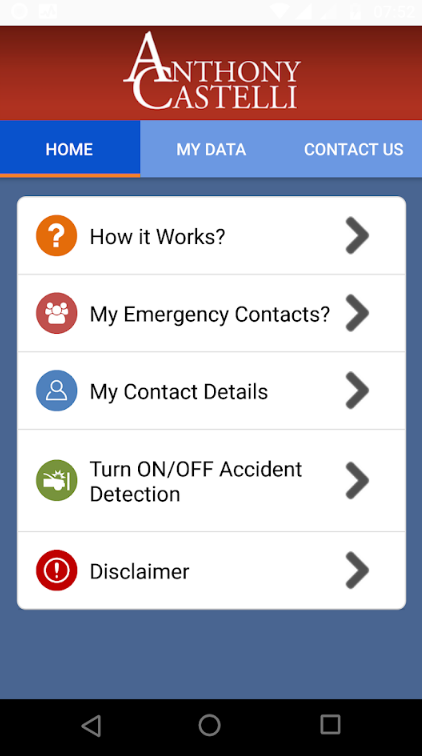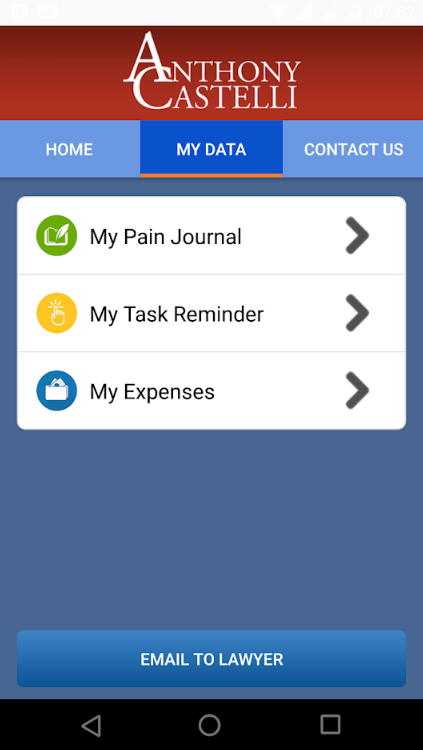 The app prompts you each step of the way, so there's no guesswork involved. Simply follow the commands to get help with a car accident claim.
To get started, download the app and follow the instructions for creating your profile. It's simple to use, completely free, and makes contacting us for a video consultation as easy as the push of a button once scheduled. 
Contact Us Now
If you or someone you know has been injured in a car accident, motorcycle accident, wrongful death, traumatic brain injury, spinal cord injury, and/or a back and neck injury in the Greater Cincinnati area, please contact injury attorney Anthony Castelli at the Law Office of Anthony D. Castelli by calling 513-621-2345, or complete the form on this page.