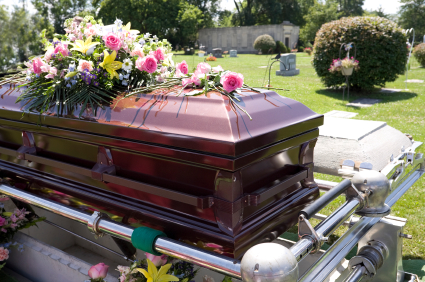 When your loved one loses their life because of someone else's negligence, you need a skilled attorney to fight for justice on your behalf. Anthony Castelli has been resolving wrongful death and other personal injury cases for more than 30 years. He is uncompromising in his pursuit of the best outcome for you and your family. For a complimentary consultation with our experienced Cincinnati wrongful death lawyer, please call 513-621-2345.
What is a Wrongful Death Case?
Wrongful death claims are how you hold the responsible person accountable. You will be able to get justice with Anthony's experienced legal guidance. These are the basic elements of wrongful death:
A death occurred
The death was a direct result of someone else's negligence
Surviving family members have suffered monetary loss as a result of the death
A personal representative will be responsible for the deceased's estate
Negligence means that a duty of care has been breached. For example, a motorist fails to fulfill their duty of care when he gets behind the wheel after getting drunk. A manufacturer may have breached their duty of care if they introduce a deadly flaw into the manufacture of automotive tires, leading to unnecessary and unavoidable blowouts at high speeds. Many duties of care exist in society. When the breach of duty causes a fatality, then the survivors deserve compensation and justice.
Free Guide for Coping with the Loss of a Loved One
The death of a family member can be devastating, especially when it is caused by someone's carelessness. In the video below, Anthony discusses how he developed a helpful guide on coping with loss.
Common Causes of Wrongful Death
Any act of carelessness or negligence that causes death could be grounds for a case. Here are some of the most common reasons wrongful death occurs:
If a person could have sued for personal injuries had they survived, then typically that indicates the grounds for a wrongful death action. The representative of the deceased's estate can pursue damages for the fatality.
The statute of limitations says you must file a wrongful death claim within a certain amount of time after the death occurs; or, a certain amount of time after negligence is discovered as the cause of death. That means there's no time to lose: call Anthony today to determine your options.
Wrongful Death Compensation
Wrongful death damages often include monetary compensation for:
The income and financial contributions your loved one would have provided in the future
Loss of deceased's future retirement earnings had they lived
The deceased's future contributions to family inheritances
Loss of companionship
Loss of guidance and counsel
Loss of consortium
Your mental anguish and suffering because of the death
Wrongful death is regulated by Ohio law. Each state has a somewhat different statute from others. You need an attorney like Anthony who understands these laws and these cases backwards and forwards. After reviewing how the wrongful death has affected your family financially, emotionally and mentally, he can fight tirelessly for the maximum compensation available.
Who Can File a Wrongful Death Claim in Ohio?
Typically, survivors eligible to receive wrongful death compensation are the:
Spouse
Parents
Children
Other surviving dependants who have suffered losses
State statute stipulates how damages are distributed among family members, based on inheritance rights in Ohio. Another unique part of the Ohio law is that it says the person named as the personal representative of the deceased's estate is the person who can file the claim. This person may have been appointed in the deceased's will, otherwise he or she will be appointed by the court.
Your Free Consultation
The only way to know if you have a case is to call Anthony today at 513-621-2345. He will review the details of your situation with you for free, and let you know what happens next if you decide to move forward with a case together. Anthony's law firm is located in Cincinnati, and he has resolved wrongful death cases for people from across the region, including Mason and Hamilton.