A car accident injury can upend your entire life. Gettting full compensation for your injury is critical to protect your future. As a top Cincinnati car accident lawyer for 30+ years, Anthony Castelli has tirelessly fought for the rights of injury victims just like you. He is an uncompromising and dedicated advocate. Anthony does not rest until he gets the best results for you.
Anthony Castelli has represented bodily injury victims in more than 30 civil injury trials and in hundreds of settlements. He meticulously prepares each case to be ready for trial, with the goal ultimately resulting in a maximum settlement without having to file a lawsuit or go to trial.
Your case is much more than just a number to Mr. Castelli – he is fearless about pursuing justice on your behalf. He cares about recovering full compensation for the losses and pain you have suffered.
If you have been injured in a car accident in Greater Cincinnati or south-central Ohio, please call  accident attorney Anthony Castelli, at 513-621-2345, for a complimentary case review.
To learn more about car wrecks, please browse the sections below:
Anthony Castelli has written and contributed to several articles, e-books and books for injury victims navigating recovery of compensation. His book, "Wolf in Sheep's Clothing", looks at common insurance company tactics that benefit their bottom line and leave you with less than you deserve.
Wondering how much your case is worth? Print and complete our settlement calculator.
Common Causes of Car Accidents
Attorney Anthony Castelli advocates for victims who were injured in a crash caused by someone else's negligence. You do not deserve to live with the consequences of an accident that was not your fault. Mr. Castelli has helped thousands of clients recover millions of dollars over the decades.
Mr. Castelli has represented victims who were injured in crashes that run the gamut, including those caused by:
Distracted driving
Speeding
Drunk driving
Aggressive driving
Inexperienced motorists (We encourage you to download our parent/teen safe driving contract. You can either use it as is or treat it as a starting point if you prefer to create your own contract from scratch)
Wrong-way driving
Failure to yield
Dangerous road-work zones
Inadequately maintained roads
Defectively designed roads
Mr. Castelli formulates the steps to get your full money damages. He has been handling cases like these for more than three decades. He does not back down to powerful insurance companies and will not stop fighting until the best results are obtained. Mr. Castelli is AV-rated by Martindale-Hubbell. This means he has received the highest rating for ethical standards and legal ability by his peers.
Determining Fault in a Car Accident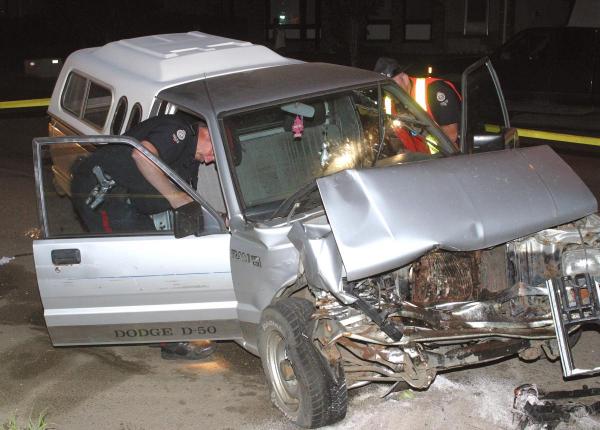 You deserve to be compensated to the fullest extent after suffering an injury caused by someone else. Mr. Castelli investigates your case to determine who is responsible. He will tirelessly pursue compensation from that person's insurance company. Potentially liable parties include:
Other motorists
Road designers or architects
Construction crews
Municipal, state or federal agencies
Auto makers and manufacturers
Product designers
It's not always another motorist who is the root cause of the crash. Think about it this way – if your accident is caused by a tire blowout, and Mr. Castelli determines your vehicle was equipped with defectively designed or manufactured tires that made them dangerous, then you may have a claim to make against the company responsible. In other circumstances, it may be a motorist's fault – for instance, a motorist who was texting, exceeding the speed limit and drove the wrong way down an on-ramp.
Mr. Castelli works quickly and adeptly to figure out who caused the crash that injured you. He has decades of experience doing so. He does not back down to any opponent, no matter how powerful. Whether the fault lies with a giant corporation or a private individual, Mr. Castelli will work passionately to obtain the best possible results for you.
Comparative Negligence in Ohio
Car accident settlements and compensation awards are affected by comparative negligence in our state. This standard says that the amount of money you can recover is affected by your percentage of fault in the crash. Also, if you are determined to be more than 50 percent at-fault, you generally cannot recover compensation from the other party. If you are determined to be 20 percent at fault, you can recover 80 percent of the award.
Because of comparative negligence, it's even more important to find an experienced accident attorney. Mr. Castelli will work to demonstrate and prove your freedom from fault in the accident. You need an attorney who is capable of showing how careless the other party was, and why you deserve maximum compensation.
Drunk Driving Accidents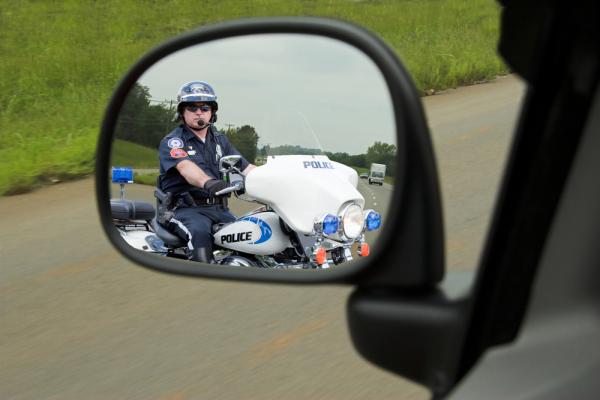 About 30 people die in the U.S. each day because of crashes involving an alcohol-impaired driver. This rate amounts to about 10,000 lives annually. This tragic and egregious loss of life is preventable. All it takes is the right choice on the part of the motorist who has been drinking – the choice to order a ride or take a bus instead of getting behind the wheel.
Unfortunately, drunk or buzzed drivers make the decision to drive, every day and every night of the year. It's no different in Ohio. We have our share of these tragedies and Mr. Castelli advocates passionately on behalf of the victims.
When pursuing compensation against a drunk driver, there are two potential categories:
Compensatory damages. These damages cover the financial loss you incurred from your injuries, such as medical expenses, lost wages, and vehicle repairs.
Punitive damages. These damages punish the driver for engaging in grossly irresponsible behavior, such as driving drunk and killing someone as a result. Punitive damages are also intended to deter this type of behavior in society.
In addition, Ohio has enacted "dram shop" laws, which say a bar or social host may be liable for damages if they over-served an obviously intoxicated guest who then drove and caused an accident. The fact that the person who served the intoxicated driver alcohol may be held accountable for your damages does not relieve the intoxicated driver of liability, however.
Mr. Castelli can leverage all of these laws in order to help you maximize the value of your compensation after being injured by a drunk driver.
Distracted Driving
Distracted driving remains a potent cause of crashes across the country and in our state. Anything that occupies a motorist's eyes, hands and mind is distracting, and possibly hazardous. Examples include:
Texting
Talking on a cell phone, even with a hands-free device
Holding a dog or other pet while behind the wheel
Daydreaming
Staring at distractions outside
Adjusting audio controls and navigation systems
Using touch screens
More than a few thousand people are killed each year in the U.S. as a result of distracted driving accidents, according to the National Highway Traffic Safety Administration. Many thousands more are seriously injured. Mr. Castelli can determine whether the other motorist's distraction was a factor in your case. In fact, state texting and cell phone laws may have been violated.
Determining the Value of Your Accident Claim
Never settle with the insurance company until you understand how to value your claim. In most instances, the insurance company will try to get you to accept a lowball offer. By settling right away, you may get much less than you deserve.
We encourage you to download our FREE settlement calculator in order to understand the types of damages a jury may consider when determining the value of your case. This settlement calculator will also explain:
How to properly add up your medical bills and determine future medical costs
Why "future earnings" and "impairment of earning capacity" can have a major effect on your compensation
What non-economic damages you're entitled to
Keep in mind that this settlement calculator is just meant to be used as a helpful guide, not a hard-and-fast assessment of the value of your damages. There are many complex factors involved in calculating the true value of your compensation, and the best way to get a truly accurate assessment is to speak with Mr. Castelli in person.
You can also download our FREE ebook explaining the tricks insurance adjustors use to complicate the settlement process.
What To Do After An Automobile Crash
Certain steps help you secure your safety and may ultimately help your case:
Seek medical attention. Even if you don't think you need emergency care, a follow-up appointment with your doctor is a good idea. Certain injuries do not show symptoms immediately. It's important to establish your medical status, for purposes of your health and to help any future claim you may pursue. Follow all of your doctor's orders.
Take photos. As long as it's safe to do so, use your phone to take pictures of the damage to your car and your injuries. Snap a few photos of the surrounding scene and anything else you think may be important.
Keep communication with the other driver(s) to a minimum. Emotions are likely running high. You don't want to get angry or emotional when conversing. The most important thing is not to apologize or in any way admit or imply fault. These statements could be used against you later.
Do not give a taped statement to any insurance company until you consult with Mr. Castelli. A casual comment about speed could wreck your case. You will be asked the speed you were going and if you know the speed limit. Critical errors in your statement could later be held against you.
Contact attorney Castelli as soon as possible.  He can perform services that will increase the value of your case, give you peace of mind and allow you to concentrate on healing rather than fighting big insurance. There's no cost, obligation or risk in calling us for a case evaluation.
Getting everyone to safety and calling emergency services is important if anyone appears seriously injured. Once you call our law firm, we'll make sure you know all of your options and the steps he will take for rebuilding your life following a serious crash.
Choose the Right Attorney for Your Case
Mr. Castelli has handled car accident claims for more than 30 years. During his career, he's worked on just about every type of car accident case, and he's helped victims suffering from a wide range of injuries. Mr. Castelli will:
Immediately begin collecting evidence related to your claim
Hire investigators and experts who can help prove the negligent driver was at fault
Battle the insurance company to make sure your settlement offer reflects the true value of your damages
Work with your physicians and other healthcare providers to assess and review all the medical aspects of your case
Mr. Castelli understands the different sources of compensation available to car accident victims, and he knows the theories of liability governing these complex cases. This experience will give you the edge you need when seeking to maximize the value of your compensation.
Your Complimentary Car Accident Consultation
If you or a loved one has been injured in a car accident in Ohio, including Cincinnati, Mason and the surrounding areas, please call the Law Firm of Anthony Castelli at 513-621-2345 for a complimentary case evaluation. You will not pay any fees unless a monetary award is successfully recovered on your behalf.