If you have been caused injury in a car accident you may be entitled to recover compensation from the at fault driver that caused the crash or their insurance company. Contact car accident attorney Anthony Castelli for a free legal consultation to protect your right to compensation. There may be additional sources of compensation to pay your money damages for pain and suffering, lost wages, and medical bills that an auto accident lawyer can access for you.
Serious car accidents require the guidance of an experienced attorney. Often, auto accidents lead to serious injuries that require costly and extensive medical treatment. If you must also miss work while you recover, your expensive medical bills and lost income can place significant financial burdens on your family. Fortunately, Anthony Castelli is here to help you through this difficult time.
Mr. Castelli has more than 30 years of experience handling car accident claims for injured victims in the Cincinnati area. He understands the complex issues involved in these cases, and he knows the tricks the insurance company uses to try and unfairly reduce your compensation. Mr. Castelli will fight aggressively to help you recover the compensation you deserve.
You can learn about your rights and options by speaking with Mr. Castelli in person. Please call (513) 621-2345 today to schedule your free car accident consultation at our Cincinnati personal injury office.
Ohio Car Accident Laws
The state of Ohio adheres to comparative negligence laws. This means that you are entitled to recover compensation from any driver who was more at-fault for the car accident than you were. However, your damages will be reduced by the percentage of fault attributed to your actions. For example, if the other driver is deemed to be 75% at fault for the accident, your damages will be reduced by 25%, corresponding to your percentage of fault for the collision.
One important point to keep in mind is that if you are determined to be more than 50% at fault for the accident, you won't be eligible to recover compensation at all. Mr. Castelli knows how Ohio's comparative negligence laws impact your case, and he'll work with a team of experts who can help you demonstrate that the other driver was primarily at fault for the accident.
In addition, there are certain deadlines, called statutes of limitations, which govern how long you have to file your claim. In Ohio, the following statutes of limitations apply to car accident cases:
2 years after the date of the accident for filing a personal injury lawsuit
2 years after the date of the accident for filing a lawsuit to recover compensation for property damage
Mr. Castelli will make sure your case is filed before all the appropriate deadlines.
Accidents that Are not Caused by the Drivers Involved
In certain cases, accidents are caused by factors unrelated to the conduct of any particular driver. For example, an auto accident may occur due to a defect in someone's automobile. In such a case, a vehicle manufacturer or supplier may be responsible for injuries caused by the auto defect under the law of product liability.
A product liability lawsuit can be brought against the manufacturer if there is a defect in the design or manufacturing of the vehicle, and the manufacturer may be held liable for any injuries caused by the vehicle defect regardless of whether negligence occurred.
Other factors that may cause a car accident include:
Poorly maintained roads
Malfunctioning traffic control signals
Improper highway design or maintenance
Inadequate signage or lighting on the road
In these instances, government entities may be potential defendants. Special rules apply to claims and lawsuits brought against governmental bodies. As a result, good legal advice is critical to preserving and winning such claims.
Determining Fault in a Car Accident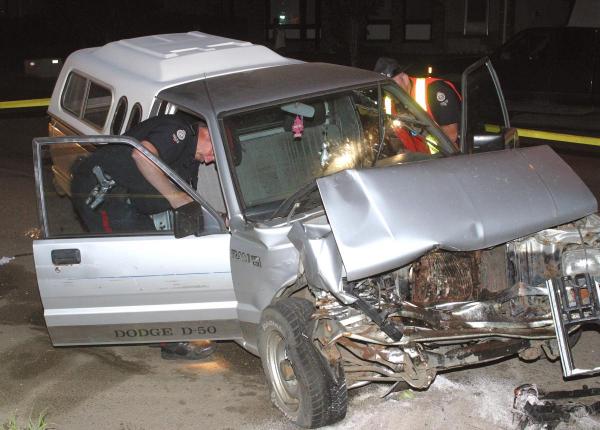 Figuring out who is at fault in an auto accident is a matter of deciding who was negligent. In many cases, your instincts will tell you that a driver, cyclist or pedestrian acted carelessly, but not what rule or rules that person violated. Fault issues can be complicated, and Mr. Castelli will look to a number of sources, such as police reports, state traffic laws and witnesses, to help you determine who was at fault for your accident.
Courts look to a number of factors in determining whether a driver was negligent. Some of these factors include:
Disobeying traffic signs or signals
Failing to signal while turning
Driving above or below the posted speed limit
Disregarding weather or traffic conditions
Failing to drive on the right side of the road
Driving under the influence of drugs or alcohol
Using a cell phone or engaging in other distractions while driving
Failing to yield the right of way
Accidents Caused by Drunk Drivers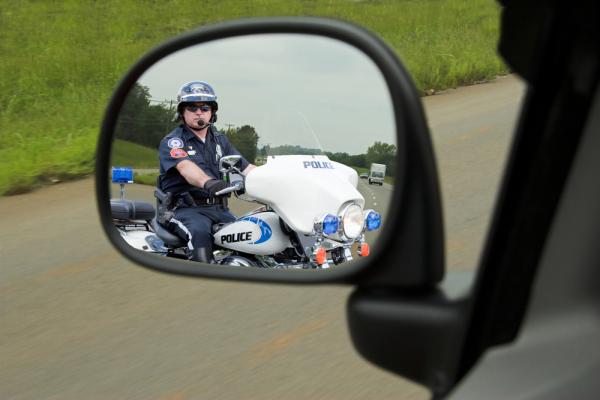 Every 30 minutes, someone in this country dies in an alcohol-related crash. Last year alone, over one million people were injured in alcohol-related vehicle accidents. If you've been injured in an accident caused by a drunk driver, you may be entitled to recover compensation for your damages.
In drunk driving car accidents, you may potentially be able to recover 2 different types of damages:
Compensatory damages -- These damages cover the financial loss you incurred from your injuries, such as medical expenses, lost wages, and vehicle repairs
Punitive damages -- These damages punish the driver for engaging in grossly irresponsible behavior, such as drunk driving, which endangers the lives of everyone sharing the road
In addition, Ohio has enacted "dram shop" laws which state that a bar or social host may be liable for damages if they served an obviously intoxicated guest who then drove and caused an accident. The fact that the person who served the intoxicated driver alcohol may be held accountable for your damages does not relieve the intoxicated driver of liability, however.
Mr. Castelli can leverage all of these laws in order to help you maximize the value of your compensation after being injured by a drunk driver.
Inexperienced Teenage Drivers and Car Accidents
If your teenager is beginning to drive, you should be concerned about their safety. The statistics on teen driving are scary. According to the National Highway Traffic Safety Administration (NHTSA):
Motor vehicle crashes are the leading cause of death among 15- to 20-year-olds
16-year-olds have higher crash rates than drivers of any other age
16-year-olds are 3 times more likely to die in a motor vehicle accident than drivers of other ages
63% of teenage passenger deaths occurred in vehicles driven by another teenager
In states with Graduated Driver Licensing (GDL) programs, there was a 20% reduction in fatal crashes involving 16-year-old drivers
One way to stress the importance of safe driving with a new teenage driver is to create a safe driving contract. When creating this contract, place an emphasis on behaviors that commonly cause accidents with teenage drivers, such as:
Speeding
The number of kids in the car
Driving while intoxicated
Texting while driving and other driver distractions
We encourage you to download our parent/teen safe driving contract. You can either use it as is or treat it as a starting point if you prefer to create your own contract from scratch.
What Is My Injury Worth?
Never settle with the insurance company until you understand how to value your claim. In most instances, the insurance company will try to get you to accept a lowball offer. By settling right away, you may be reducing the value of your compensation.
We encourage you to download our FREE settlement calculator in order to understand the types of damages a jury may consider when determining the value of your case. This settlement calculator will also explain:
How to properly add up your medical bills and determine future medical costs
Why "future earnings" and "impairment of earning capacity" can have a major effect on your compensation
What non-economic damages you're entitled to
Keep in mind that this settlement calculator is just meant to be used as a helpful guide, not a hard-and-fast assessment of the value of your damages. There are many complex factors involved in calculating the true value of your compensation, and the best way to get a truly accurate assessment is to speak with Mr. Castelli in person.
You can also download our FREE ebook explaining the tricks insurance adjustors use to complicate the settlement process.
Why Choose Anthony Castelli
Mr. Castelli has handled car accident claims for more than 30 years. During his career, he's worked on just about every type of car accident case, and he's helped victims suffering from a wide range of injuries. Mr. Castelli will:
Immediately begin collecting evidence related to your claim
Hire investigators and experts who can help prove the negligent driver was at fault
Battle the insurance company to make sure your settlement offer reflects the true value of your damages
Work with your physicians and other healthcare providers to assess and review all the medical aspects of your case
Mr. Castelli understands the different sources of compensation available to car accident victims, and he knows the theories of liability governing these complex cases. This experience will give you the edge you need when seeking to maximize the value of your compensation. He wrote the book "Lawyer Advertising Revealed - How to get through the hype and hire a good attorney". You can download this e-book for free! 
Please contact the Law Office of Anthony Castelli using the form at the right side of the page or call (513) 621-2345 today to schedule your free car accident consultation. Mr. Castelli serves clients in Cincinnati and throughout Ohio.