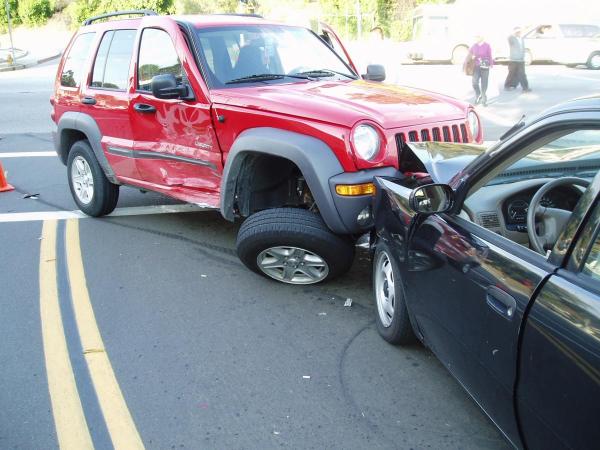 The roads in the Cincinnati area can be very dangerous. With a large number of cars, trucks and motorcycles sharing the road, motor vehicle accidents have become quite common. While some of these collisions only cause minor property damage to the vehicles, many of them result in serious injuries that potentially take a long time to recover from.
If you're facing mounting medical expenses after a motor vehicle accident, it can be financially crippling for your family. These hardships can be exacerbated if you're forced to miss work while you recover. Fortunately, Anthony Castelli is here to help. While he has the skills and experience to fight for your rights, your actions following the motor vehicle accident will also play a major role in your chances of a successful outcome to your case.
The best way to learn about your rights and options following a motor vehicle accident is to speak with Mr. Castelli in person. Please call (513) 621-2345 today to schedule a free consultation at our Cincinnati personal injury office.
Steps to Take to Protect Your Rights after an Accident
If you have been injured in a motor vehicle accident, there are a number of things you can do to protect yourself and preserve your right to recovery, even prior to consulting with Mr. Castelli. These include:
Stay at the accident scene -- It's important to remain at the scene of the accident. Stay at the scene at least long enough to give your name and address to the other driver, as well as to any police officers who arrive at the accident scene.

If you leave right away, it may be considered a "hit and run," which can potentially jeopardize your compensation and in some cases result in criminal penalties.
Fleeing the scene also robs you of the opportunity to try and gather important evidence to support your motor vehicle accident claim.

Don't make definitive statements -- Tell the police officer at the scene any relevant facts about the accident, but don't make any statements assessing or accepting blame. Also, try not to make any firm statements regarding the state of your health because these statements may potentially be used against you by the other driver's attorney in order to reduce the compensation to which you are entitled.

If asked, stating that you are unsure whether you are injured is perfectly acceptable. Be cooperative with law enforcement officials, but don't sign any unnecessary documents or take any action that might affect your right to recovery.

Gather information from other drivers and witnesses -- You definitely need to record the name and contact information for all other drivers involved in the collision, but you'll also want to get this information from any witnesses before they leave the scene of the accident.

The important driver information to record are the person's name, phone number, driver's license number, insurance company, policy number, make and model of the vehicle, and license plate number. For witnesses, recording their name and phone number will be sufficient.

Take photographs -- If possible, take pictures of the accident scene to record evidence that may soon disappear. Preserve any evidence related to your damages by taking photos of your injuries, and the damage to your vehicle. If possible, you should also take pictures of the positioning of each vehicle, skid marks, and anything else that may help you prove how the accident was caused.
Get medical attention and keep records -- It's important to seek medical attention, even if you don't believe you've been injured. Often, it can take several days or even weeks for motor vehicle accident injuries to develop symptoms, particularly if you suffer a brain injury.

The sooner you see a doctor after the accident, the more seriously your medical claims will be taken. More importantly, you'll ensure that any potential injuries receive prompt treatment, which may significantly impact your ability to heal properly.

Hold onto any records and bills related to the treatment you receive. Mr. Castelli will also be able to obtain medical records and billing information on your behalf, but if you can provide this information, it allows him to begin building your case sooner.

Track your expenses -- Keep track of any expenses related to your accident and recovery. These can include vehicle repair expenses, rental car expenses, and time missed from work.
Anthony Castelli can Help
Once you've taken the proper steps to protect your rights, you'll need to consult an experienced Cincinnati motor vehicle accident attorney. Mr. Castelli has over 30 years of experience handling these complex claims, and he can fight aggressively to help you recover the compensation you deserve.
Remember, there are legal deadlines that must be met when filing your claim. It's important to meet with Mr. Castelli as soon as possible after your accident to ensure your claim is filed before the appropriate deadlines.
Please contact the Law Office of Anthony Castelli using the form on the right side of the page or call (513) 621-2345 today to schedule your free motor vehicle accident consultation. Mr. Castelli serves clients in Cincinnati and throughout Ohio.