How much is your Cincinnati, Ohio car accident neck or back injury worth is often asked by my personal injury clients. These injuries may be whiplash injuries involving stretching and tearing of the muscles and ligaments of the neck or back.
Settlements are highly variable. In our experience, successful monetary recoveries for simple neck injury may range anywhere from $2500 to $50,000. On the other hand, if the neck injury or back injury requires a surgical procedure such as a neck fusion, then the monetary award could reach hundreds of thousands of dollars.
Neck and/or back injuries requiring this invasive procedure may affect your ability to work, and can cause lasting pain and debilitation. The compensation awards tend to be higher for these more severe injuries  than smaller neck injuries.
Watch the video to learn what are the damages revoverable in a personal injury insurance claim.
Just how much a personal injury victim can get in a neck injury settlement depends on many factors. Attorney Anthony Castelli will discuss these factors with you and the potential value of your case during a free consultation. For your case evaluation, please call Anthony at 513-621-2345.
Determining Potential Neck Injury Settlements
Each year, there are 2 million new whiplash injuries in the U.S. Your settlement may depend on the way that the neck injury was caused. Neck and spinal cord injuries are common outcomes of motor vehicle accidents.
Neck injuries can arise in any type of crash, but they are very common to rear-end accidents. There are 1.7 million rear-end collisions in the U.S. annually. Roughly 500,000 people are injured in these crashes each year. At one point, the National Transportation Safety Board determined that 87 percent of rear-end collisions occur because drivers are not paying attention to the road.
Even minor fender-benders can lead to severe whiplash. A top injury lawyer for over three decades, Anthony Castelli has seen just how painful, debilitating and lasting a neck injury can be. He has been winning big verdicts and settlements for his clients for more than 30 years, and he will put all of his skills, resources and experience to work in recovering maximum compensation on your behalf.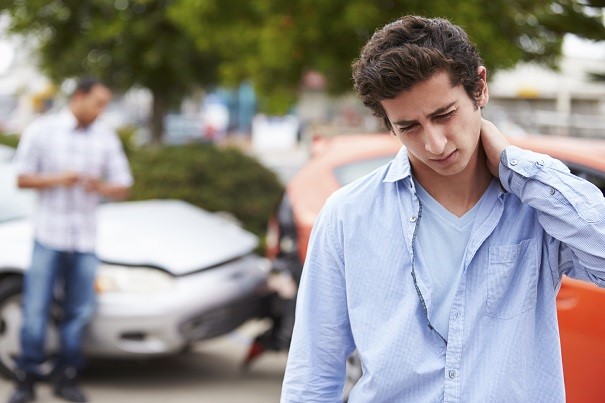 Nothing is guaranteed, but when you are awarded money for a neck injury, the amount is based on factors including:
Your medical bills and lost wages. Keep all records of the care you have received for the injury, including bills, hospital statements, receipts, letters from the doctor's office, etc. Also document how long you have been unable to go to work because of the injury. Medical bills and lost wages are two prime factors used to calculate injury settlements.
 
Severity of the neck injury. Your doctor determines how seriously your neck and spine were injured. Generally speaking, more traumatic injuries will garner larger payouts because they are more painful, more life-altering, expensive and traumatic.
 
How your life has been affected. Have you had to modify your home or vehicle in order to adapt to your injury? Changes like these may be factored into a settlement.
 
How long the injury is expected to persist. Injuries and symptoms expected to persist for months, years or even permanently are likely to receive greater compensation.
 
How much insurance coverage is available. The at-fault party's insurance policy will have a maximum available amount, which will be the most you can recover. In Ohio, minimum liability is $25,000 per person in a car accident, so that could be the maximum you can recover unless there is a larger policy.
 
Whether the other person involved is 100 percent at-fault. Any monetary recovery could be negatively affected if the negligent party is found to be only partly at-fault in causing your neck injury. Money awards tend to be higher if that party is deemed fully at-fault.
 
The defendant as a sympathetic individual vs. an unsympathetic corporation. If a case like this goes to a jury, those jurors may be more sympathetic to an individual citizen found to be minimally negligent, compared to a large corporation or business. If the defendant is a corporation, then consideration of large verdict amounts are unlikely to be affected by juror sympathy. Rely on Anthony Castelli to fight for the largest settlement or verdict in either scenario.
As a general rule, the more severe the injury the greater the compensation. Working with Anthony, you will show just how seriously this neck trauma has altered your life and livelihood. With a decades-long career in personal injury law to inform him, Anthony knows how to demonstrate to judges, mediators, insurance companies and juries how the injury has affected you.
Working to Maximize Your Settlement
While the factors discussed above will certainly influence any settlement offer, they are all bolstered by having an experienced, skilled personal injury attorney on your side. Anthony is the person who will be demonstrating to the insurance company, jury or judge just how catastrophically this injury has affected your life. Therefore, you want to make sure you choose an attorney like Anthony who cares about your case and knows how to convey your story persuasively. Gathering emotion and compassion for the injury victim and linking this to a monetary value is a skill and an art, and Anthony has been doing it for decades.
Contact Anthony Castelli Now for a Complimentary Consultation
The only way to learn about the potential monetary value of your neck injury case is to call experienced injury attorney Anthony Castelli for a free claim evaluation at 513-621-2345. Anthony has recovered millions of dollars for his clients over the years and is proud to serve Cincinnati, Mason, Hamilton and all of the surrounding areas of Ohio.
Search Words to Access This Page
The following words and phrases have been used to access this page and this blog is determined relevant to those words and phrases.