As a dog bite attorny in Cincinnati i have learned by research that dog bite injury law in Ohio has evolved through attorney and legislative support. Now there are two separate causes of action for injuries caused by dogs. One is under the common law and the other is by the Ohio dog bite statute enacted by our legislature.
The common law is the earliest form of compensation for dog bite victims. This arises through decisions made by judges. A great Ohio common law case that explains the elements of common law dog bite recovery is Beckett v Warren. The meat of the law is stated below.
At common law, the keeper of a vicious dog could not be liable for personal injury caused by the dog unless the person [keeper] knew of the dog's "vicious propensities." Bora v. Kerchelich(1983), 2 Ohio St.3d 146, 147, 2 OBR 692, 443 N.E.2d 509, quoting Hayes v. Smith (1900), 62 Ohio St. 161, 56 N.E. 879, paragraph one of the syllabus. Thus, in a common-law action for bodily injuries caused by a dog, a plaintiff must show that:
the defendant owned or harbored the dog,
the dog was vicious,
the defendant knew of the dog's viciousness, and
the dog was kept in a negligent manner after the keeper knew of its viciousness.
In a common-law action for bodily injuries caused by a dog, as in any other common-law tort action, punitive damages may be awarded. McIntosh v. Doddy (1947), 81 Ohio App. 351, 359, 37 O.O. 203, 77 N.E.2d 260.
Thus, it is incorrect that you must prove that the dog has bitten before. Although this can go to show the dangerous nature. You only need to show that the dog was viscious and the owner knew it. The methods of training and the type of dog "pit bull" may be enough to rule the day.
Responsibility for Dog Bite under Ohio Statute
The Ohio statute has taken away the element of the "one bite" rule. This is called strict liability.
All you have to show is that the dog caused injury. It could bite or jump up on someone and knock them down. The responsible persons are owners, keepers, or harborers of dogs. Further the person bitten must not be a trespasser. Nor may they be tormenting the dog.
If you have been hurt by a dog seek the advice of a good local Cincinnati dog bite attorney  Attorney Anthony Castelli offers free consults for dog bite injury. He would be happy to take your case if the claim is provable. Speaking of proof, it is critical to preserve evidence, get the authorities involved so that the responsible parties can be brought to justice.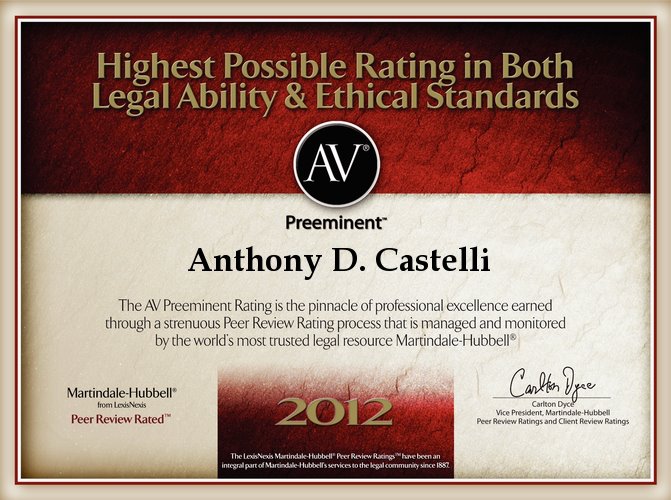 About the Author
Anthony Castelli is an experienced personal injury lawyer. He has settled thousands of cases and recovered millions of dollars on behalf of his clients. He has over 30 civil jury trials for people harmed by the negligence of othere. He has two offices located in Cincinnati Ohio . He has traveled through out the State of Ohio to help injury victims..
Law Office of Anthony D. Castelli                                    
8170 Corporate Park Drive Ste 220
Cincinnati, Ohio 45242
513-621-2345
Updated 1/27/2019 There have been no significant changes in Ohio dog bite law since the last writing.
For Further Reading about Ohio Dog Bite Law
https://www.castellilaw.com/blog/postal-workers-and-other-workers-harmed...
https://www.castellilaw.com/TOCDogBites.html