Unfortunately you have been injured in a car, truck or motorcycle accident . Your injury occured in Cincinnati Ohio. So you want to hire a cincinnati car accident injury attorney.  But who?
With the advent of web sites the one determining factor can be video.  Legal tube television discusses the impact of video.  Of course they charge attorneys to place their video. So just because someone is on legal tube doesn't mean they are a great attorney.
But their comments about video are realistic. "One of the key factors when people find a lawyer, or any other professional service provider, is compatibility based upon a variety of individual personality factors, which have previously been best expressed in a person-to-person meeting. 
But now online attorney videos help people find the best lawyer for their needs without leaving their homes. When someone turns to the web to find an attorney today, they are greeted with such a large number of options that it is difficult for someone to know if he or she is using the best method to find the best lawyer for that specific legal need.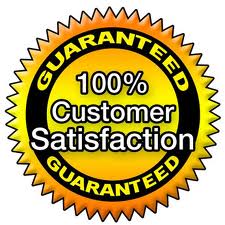 With many attorney web searches yielding millions of listings of lawyer web sites, web news articles about lawyers, online attorney directories and other attorney advertising, many people report confusion and even frustration when trying to find a lawyer online.
Lawyer videos provide users are an insight into the level of personnel service they will receive as well as the knowledge and experience of a lawyer in a specific area of the law and demonstration of special skills, such as being bilingual, an important factor for persons wishing to personal  injury accident attorney.  These and other minute details that allow a prospective legal client to get that special feeling about a lawyer in order to retain that attorney or law firm's legal counsel."  
Look for attorney videos that help answer some of the questions you have about your case.  You can go to my channel on you tube  for instance and find How to hire an attorney or What not to say to the adjustor.  Or you can search google video. Type in the key words peculiar to your type of case.  Always include the geographical area such as Cincinnati. There are many key words you can use to bring up a Cincinnati attorney video.
Here are just a few: accident and injury attorney and all the variations. Some could be accident claim, car injury, car crash attorney car crash , claim injuries,  injury compensation,  injury claim, injury settlements, personal injury, claim amounts, lawsuit injury, personal injury firm, personal injury law, vehicle injury,  truck accident, tractor trailor accident lawyer , motorcycle accident lawyer, motorcycle injury attorney. You get the picture
by Anthony Castelli Cincinnati Mason west chester personal injury and accident attorney. Call 513-621-2345 for a free consultation.
For Further Reading Download Free Ebook Lawyer Advertising Revealed