As a Cincinnati motorcycle accident attorney I have a great time sponsoring and attending charitable biker events and none is dearer to my heart than the Hero's Ride.The Hero's Ride,is a motorcycle event started in 2005 to honor Lcpl Taylor Prayzynski. He was/is a 20 year old Marine that was killed in action in Iraq in 2005.
A group of family friends decided to start a ride to honor him and the men and women that had lost there lives since 9/11. The money they raise goes to Impact a Hero.The money goes to provide financial and emotional help to those veterans that were severely disabled during their tour of duty to combat the war on terrorism.
In recent years it has grown to honor specific vets killed in action including Michael Cifuentes, Joshua Hartzell, Timothy Hines, Joseph Bauer,, James Jones, David Krueter,James Luft, James Milller, Keith Maupin, Donald Morrison, Nicholas Olivas, Lucas Pyaette, James Robinson, Jeremy Schock, Christina Smith, William Spencer, Anthony Vinnage, Robert Spencer, and Mark Wojciechowski.
This is truly a patriotic event. Parachutists drop in with the American flag, the marine color guard presents, and the National Anthem is sung. Young and old , veterans and non vets, everyone unites for one purpose: to honor those that gave their all.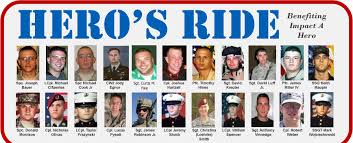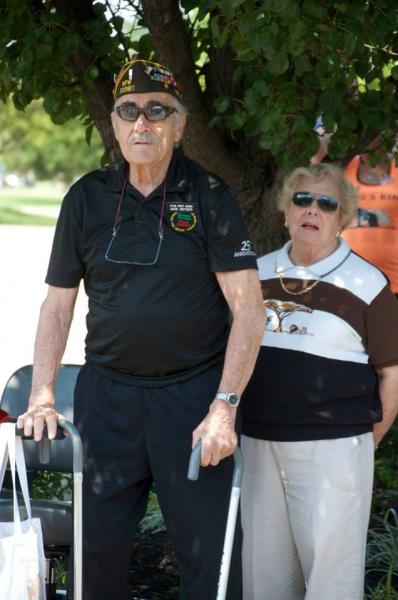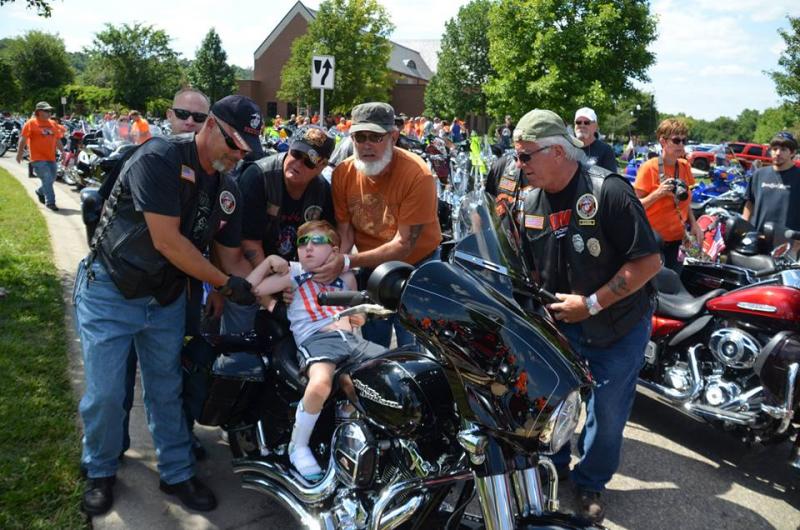 This year's event looked to have over 500 motorcyles. This is a police escorted ride with a sterling organization. The sky was blue and the sun was shining. I know these young soldiers will never be forgotten. Nor will the pain of their loss ever entirely leave. 
I met Taylor's dad John about 4 years ago when I was doing the local radio show Cincinnati Biker Life. He rumbled in on his Harley, a veteran himself. We sat and talked for an hour. He showed me mementos of his son Taylor, and it was as if it was just yesterday that Taylor was growing up and had decided after high school to join the marines. John's love for his son was so evident and the loss so deep that I wondered how these families handle the loss with such grace. We owe them such a deep debt of gratitude. The least I can do is support their event and let them know how much I appreciate the sacrifice they gave so we can be free. 
For more information on the Hero's Ride 2015
Picture album of this years Hero's Ride
About the Author
Anthony Castelli of the Law Office of Anthony D. Castelli has been a Cincinnati Ohio personal injury attorney for over 30 years. He loves to support veterans and motorcycle charities. He owns a Harley Dyna Low Rider but is thinking about getting a slingshot.