Press Release : Cincinnati, Ohio 2015
Cincinnati motorcycle attorney Anthony Castelli of the Law Office of Anthony D. Castelli has partnered with 96Rock to celebrate the 75th anniversary 0f the Surgis Motorcycle Rally. Attorney Castelli caught the eye of 96Rock to be one of four sponsors along with Harley Davidson of Cincinnati when they saw the book he wrote to protect Ohio motorcyclists, The Ohio Mototcycle Bible, and  that Anthony rides a Harley Davidson motorcycle.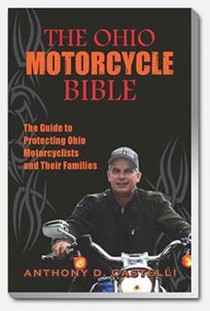 Axel Lowe afternoon DJ at 96Rock, avid motorcyclist and friend of Jesse James Dupree, lead singer in Jackyl and co-owner of Full Throttle Saloon with Michael Ballard, is spearheading 96Rock's venture to Sturgis. Axel has broadcasted live from Harley Davidson this year and Anthony Castelli got to meet Axel at the event and then again when Axel invited Anthony down to the radio station located in beautiful Norwood,Ohio.
Said Anthony, "It is really cool to be a part of Rock96 as they venture to Sturgis. And after meeting Axel I'm even more excited. He is really down to earth and we had a great time meeting each other. He's my proxy at Sturgis. Hopefully I'll get to go someday." Axel will be broadcasting live from this years Sturgis event from August 5th to August 8th 3-7pm. 
What Is The Sturgis Motorcycle Rally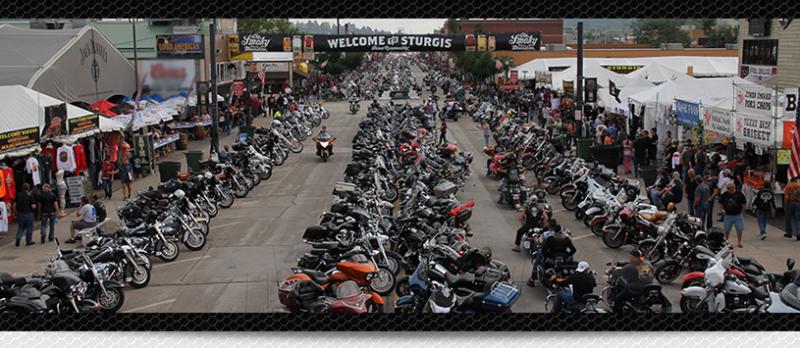 For confirmed motorcyclists the Sturgis Motorcycle Rally is the holy grail of motorcycle events.There are rides, vendors, contests, parties and of course the Black Hills of South Dakota and the beautiful scenery. There is non-stop action. The Sons of Anarchy, Jackyl and many other celebreties will be there. What started 75 years ago as a race with 9 participants has grown into a happening that is expected to draw over half a million participants.
Some of the other rock acts are Molly Hatchet, Fog Hat, Travis Tritt and Tanya Tucker as well as Jackyl, Alice Cooper, John Fogarty and Leonard Skynard and many more will appear at other venues. Over 15,000 customers a night will attend the Full Throttle saloon's festivities. The owners bill this as the world's biggest biker bar where all are welcome. You can also see the Hollywood knockouts with some mud wrestling and hot cream wrestling. And there's some great motorcycle stunt events.
Of course Full Throttle is just one of many bars and motorcycle venues. There are literally hundreds of things to keep you occupied through the days and evenings. You can even drag race against the famous Boz brothers and meet Carey Hart and many other motorcycle legends. They are even having MMA events in addition to all the motorcycle contests, rides, and stunts. 
Complete history of Sturgis Motorcycle Rally