Posted: September 16, 2012
As a Cincinnati personal injury lawyer I know that if you have been seriously injured by the fault of  another you probably are wondering what to do. Should you deal with the insurance company on you own?  Can you afford to hire an attorney. What about all these strange calls you  have been getting?  How about all these letters from lawyers? And the bills are mounting up. And the doctor is really not getting me any better. Who can I trust ? Where can I turn.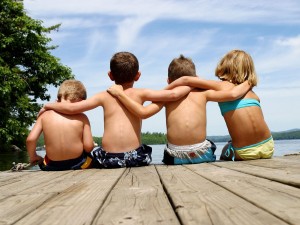 You Got A friend
You do not ever have to fight alone.  My father was a world war II navy hero. My grandpa was an immigrant tailor. They taught me to respect everyone and lend a hand to those in need. That's why I'm a personal injury lawyer today fighting for justice for injury victims. It goes without saying that my number one goal for you is to get you as much money as possible to make up for the harm caused to you. But I also want you to feel that you have found an ally, a friend ,someone you can talk to about your fears and your hopes. I think this song says it best how I would like you to feel with me on your corner.       http://www.youtube.com/watch?v=Wa4sDx-OXxU   When you walk through a storm Keep your chin up high And don't be afraid of the dark. At he end of the storm Is a golden sky And the sweet silver song of a lark. Walk on through the wind, Walk on through the rain, Tho' your dreams be tossed and blown.Walk on, walk on With hope in your heart And you'll never walk alone, You'll never walk alone.    
My promise to you is you will never walk alone.
Just call me for help.