Sharp Differences by Brand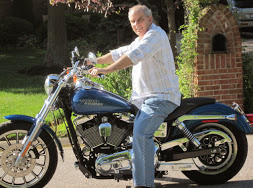 Riding motorcycles is among the most popular pastimes in the United States and is one of the best ways to hit the open road. The wind in your hair miles of road ahead of you can be a great way to spend a weekend. Unfortunately, riding can also be a dangerous hobby.
Despite the fact that many motorcycle enthusiasts are very skilled and experienced drivers, other motorists on the road can be downright reckless. The National Highway Traffic Safety Administration reported that in 2013 a full 4,668 motorcyclists were killed in motor vehicle accidents. On top of this, another 88,000 were reported injured in the same year. Altogether, motorcyclists make up approximately 14% of all road fatalities.
Even with hundreds of hours of experience on the road and new technology, the risk of injury and death is always present. Make sure that when you are looking for a new motorcycle that safety is the top priority. By looking at recent statistics and government records, it is east to determine the safest motorcycles on America's roads today.
The Honda Interstate is equipped with many safety features that will likely become standard on bikes of the future. The Interstate with ABS significantly reduces the chance of fatal accidents. In addition, the bike comes with front and rear disc brakes and Honda's commitment to quality.
For beginners, the Suzuki GW250 is among the safest. The bike comes with a low seat height of under 31 inches, allowing for a low and manageable center of gravity. For those just learning how to shift, its six speeds make the bike easier to learn and allow for quicker accumulation of experience.
The Harley-Davidson Road King is an interesting choice. Some Harleys are criticized for their difficult-to-control for beginners center of gravity and some models having inadequate stopping times. However, its Road King comes with some innovative safety features that make the bike significantly safer than other Harleys on the road and many other motorcycles. Not only does the bike come with ABS but also electronically linked brakes, allowing for greater control (and safety). Its steering is significantly more responsive than previous models and comes with brighter lights and turn signals.
These bikes are just several of many that are taking advantage of new leaps in technology. As features such as ABS become standard across the industry, there should be a reduction in the number of fatalities on the road. Furthermore, as each safety feature becomes expected, it should expand into many different models. In general, the newer the model the more likely it is to carry many of these features that could prevent a crash or save your life. When in doubt, ask and research. It is always better to find out before you buy or lease. 
If you are involved in a collision while riding a motorcycle, it is important to find immediate medical and legal care. The help of a skilled legal advocate is second to none.Contacting an experienced motorcycle and personal injury advocate, such as Anthony Castelli can be the most important move you make.
Anthony and his team have represented many riders and their families to fight back against reckless drivers, bad faith insurance companies, . He has the compassion needed to make sure that your family gets back on its feet. The Law Office of Anthonhy D. Castelli doesn't ask for a cent unless we recover for you. We can help find you the medical care you need. We answer the phone and call you back with a real biker attorney that rides a Harley Dyna Low rider.. Please call us today at 800.447.65490 or locally in Cincinnati at 513-621-2345 for a free case consultation
Resources For More Motorcycle Answers About ABS
Antilock Braking Sytems for Motorcycles
Myths Busted About ABS for Bikers