Posted: February 13, 2014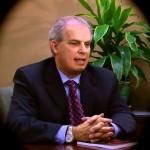 Law Firm of Anthony Castelli
As a personal injury lawyer with over 32 years experience I thought you would like to see some short and to the point tweets. Not just any tweets. But tweets that could save you money in a personal injury settlement or even save your life.
Sadly, some of my clients are so injured that they can not work so I help them get social security disability benefits. Do you need income help . Find out if you qualify at http://socialsecuritydisabilityassist.com
Social Security Attorney Help
Social security attorney http://t.co/gssfz5GDbS Get legal help now. Do you qualify for disability benefits? pic.twitter.com/KQrIIPWEHq

— Anthony Castelli (@castellilaw) February 13, 2014
Distracted Driver Kills
Distracted driving a killer . voice to text no different http://t.co/OOwgf3MuSi

— Anthony Castelli (@castellilaw) February 4, 2014
Motorcycle Riders Please Don't Speed
Harley Davidson Video Gallery http://t.co/N8CTFHWQC9 NEVER Ride Faster than YourAngel can FLY pic.twitter.com/Uuvdhjiy

— Rides On Fire (@Rides_on_Fire) January 30, 2014
Watch Out For Pot Holes
Serious car crashes Video: Cold, snow contributing to more potholes in Tri-State http://t.co/ZjbF4jUfQ8

— Anthony Castelli (@castellilaw) January 29, 2014
Snow and Ice Caused Car Crashes You Are Still Responsible
Snow and Ice car accidents do not excuse car crashes in Ohio read more http://t.co/Qae9D6Rh7t pic.twitter.com/8UwQariE0y

— Anthony Castelli (@castellilaw) January 25, 2014
6 Motorcycle Safety Tips

RT @rosenfeldj: RT @castellilaw: 6 critical motorcycle safety tips interactive http://t.co/VK95PvCo5r (via http://t.co/dhiPFqMDv9)

— Steven M. Sweat (@StevenMSweat) June 13, 2013
If you need Legal Help foe a personal injury or or social security disability income claim call Anthony Castelli 513-621-2345 . Free Initial Consultation .