The 2012 Cincinnati walk for Autism at Coney Island was a huge success. As a formal mental health worker at Longview and as a social worker for 241-kids I have been involved with many autistic children. 30 years ago the programs were not very effective. But now there are some great programs that show results.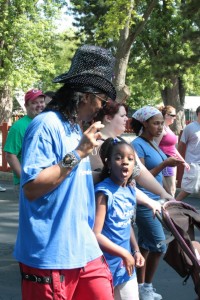 Cincinnati walk for autism 2012
Gigantic strides have been made in the treatment of autism. But with the many children now being diagnosed, even more in the way of resources is needed to get these children into treatment programs that have proven effective. The Cincinnati Center for Autism has a great program that gets results. Just ask my friend David Kahle how they have helped his son. But we need more programs like it and the ability for parents to afford these programs.
Yesterdays 2012 Cincinnati walk for autism was a huge success. But those of us not directly touched by autism must get involved. I see the families and friends of children with autism leading the way for contributions to advance cures for autism. But the whole community needs to get behind the programs here and donate a little cash so that even more can be done.
I hired Cincinnati photographer Mike Mastrianno to take pictures of the walk. You can see yourself  at http://www.facebook.com/cincinnati.injuryattorney  . If you tag your photo and put it up on the facebook page Anthony Castelli cincinnati personal injury Trial attorney I will make a donation to autism for each picture tagged.
Many families are without resources to get the competent treatment their child needs. There are some resources through social security disability and SSI that may be available.  If you have a child with autism and need financial help be sure to apply for social security and if you get denied there are many good social security lawyers that are aware of the provisions in the social security law for autism.
Public Service
By Anthony Castelli  Attorney
8170 corporate park drive, Cincinnati, Ohio 513-521-2345
513-621-2345