The meningitis toll now has risen to 9 in the State of Ohio according to the Ohio Department of Health. This up from 7 a mere 24 hours ago . Warren County, Ohio has reported their first person with fungal meningitis. Hamilton county had previously reported one person with the disease as a result of the tainted steroid shots compounded by the New England Compounding Center .
Ohio Menigitis Outbreak by the Numbers and Counties
Here is the current toll in Ohio as of 10/17/2102 5:30 PM EST
Crawford County a 40 year old female
Warren county a 52 year old Male
Hamilton County a 65 year old male
Morrow County 45 year old male, and females age 47, 50, 55, 52, 62
All of these meningitis cases are fungal and linked to the tainted batches from the NECC.
In Ohio there were four facilities that purchased the batch of steroid for primarily epidural inection .
The Four Ohio Facilities That Gave The Steroid  Injections With Fungus
Here are the facilities in Ohio that have reported having the contaminated steroid:
Marion Pain Clinic
BKC Pain Specialists in Marion
Cincinnati Pain Management Center
Ortho-Spine Rehab Center in Dublin
More Problems with Products From NECC
Unfortunately there have been new reports of fungal meningitis infections from other products made by NECC. A cardioplegic solution has been implicated as well as another type of steroid used for back injections.
Local offices that received one or more of those medications are: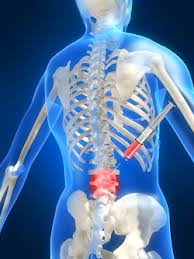 Epidural steroid tainted
The Christ Hospital Spine Surgery Center
Cincinnati Eye Institute
Cincinnati Pain Management, Cornell Road
Greater Cincinnati Pain Management, Hunt Road
Medical Weight Management Center
Middletown Surgery Center, Franklin
Physicians Healthsource Inc.
Professional Radiology, Blue Ash
Western Hills Interventional Pain
SW Ohio ASC, Middletown
Anthony Castelli Attorney in Cincinnati, Ohio is following the meningitis outbreak closely. As a personal injury lawyer he has had many back injury clients that have received epidural steroid injections. He has discussed this with the Hamilton County Health Department as well as with a Doctor at University Hospital infectious disease clinic. Anthony is accepting clients injured by the tainted steroid from NECC. For your free case consultation with Anthony please call 513-621-2345 or 1-800-447-6549