Posted: December 26, 2011
I have a personal injury claim or have been in a car accident and would like to know , What do personal injury lawyers Do. As a  personal injury lawyer I have been asked this question several times by people with a personal injury claim, usually a car accident claim. Instead of telling you what I do I surveyed personal injury lawyers from across the country by searching for them on google. Here are some of the search terms I used: Attorney for car accident, automobile accident attorney, auto injury lawyers, car crash lawyer, accident lawyers, injury attorneys, car accidents, personal injury lawyers, personal injury lawyer, personal injury attorney, personal injury attorneys. The Number One Thing A personal Injury Lawyer Must Be Able To Do The number one thing a personal injury lawyer must do is to be able to go to trial if necessary. The reason is that this is the big gun we have in our arsenal if the insurance company will not offer a fair settlement. Of course, the vast majority of cases do not go to trial, But one of the keys to this is preparing a case as if it will be going to trial so the insurance cmpany knows you mean business. I found a personal injury lawyers web site that listed over 100 things that personal injury lawyers do . This was by Mitch Jackson and is a great comprehensive  list. The initial thing is that we talk with you on the phone to see if we can help you. This is a free service. If I think I can help you I invite you to a face to face free case evaluation where we get to know each other and decide mutually if we both want to enter into a "partnership" I say this as an analogy since if I take your case it will be on a contingency fee. This means I am not paid a fee unless I recover money for you. So the more I get for you , the more my fee is. Although the goal is to help you get justice , the by product of focusing on you is a good  fee for me. So here is a partial list of some of the more important things I do and every personal injuries lawyer should do: 1. Answer all of your questions 2. Communicate with the insurance company.  You no longer have to deal with them 3. Help you find competent medical care in the case of you not having medical insurance. I have a nurse case manager on staff and we can review your treatment plan and help interface with your doctor 4. Document the scene 5. Take photographs of your injuries and the area your injury occured 6. interview witnesses 7. Gather your medical records and bills 8. Gather your lost wages. 9. Gather evidence from the police such as crash reports 10 Hire experts if necessary such as accident reconstructionists. 11. Reseaarch all insurance policies including your to see if there is a source of money there for you 12 Identify who may be at fault and contact them 13. Prepare for any defenses the insurance company may throw at us 14. Advise you how to proceed with your doctor's 15. Keep you from making mistakes that can ruin your case 16. Advise you of the value of your case 17. Review legal research as to defenses and your case value. 18 when the time is right send a complete settlement demand package to the insurance company 19 Negotiate back and forth with the insurance company always keeping you in the loop and requesting your permission to proceed on our recommendation 20 File suit if a low ball offer is made Below are some  items, Mitch Jackson, a wonderful  personal injury lawyer, and others report on if the case goes to lititgation. I include this to show what an attorney for car accident, otherwise known in the broad sense as what Cincinnati personal injury lawyers  may do if litgation becomes necessary. In the hustle and bustle of a serious injury law practice this does not always get communicated to the client , although we try to keep you abreast and are happy to answer and questions and take all your calls.
If Case is Not Settled and A Law Suit Needs To Be Filed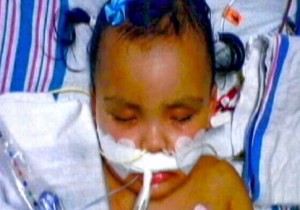 Child injury lawyer
Additional research of law and available causes of action (if needed)
Prepare Court of Common Pleas Summons and Complaint alleging all viable causes of action
Coordinate the filing of the Summons and Complaint with Civil Cover sheet with the clerk of the Common pleas
Calendar all post-filing filing dates (5-10) and service on defendant and for return of Summons
Contact and retain consulting and trial related experts
If necessary, use investigator and/or online services to location defendant's for service
Review incoming Answer, Demurrer or Motion to Strike from defendant's lawyers hired by defendant's insurance company
Telephone call to defense counsel to introduce ourselves and to discuss case issues and possible settlement
Review defendants initial  Form Interrogatories, Special Interrogatories, Inspection Demand, and Notice of Deposition (discovery)
Send instructional letter to client with defendant's initial discovery
Calculate and calendar all dates client's discovery responses are due
If defendant served a Demurrer or Motion to Strike, prepare and filed Oppositions and calendar all response and hearing dates
As required by the Code of Civil Procedure, review client's responses to all discovery and prepare and service original verified responses to defendant's attorney
On behalf of client, prepare and served client's initial discovery to defendant Interrogatories, Special Interrogatories, Request for Admissions, Demand to Produce Documents, and Notice of Deposition
Calendar and appear at court ordered Case Management Conference
Prepare client and attend client's deposition at defense attorney's office
Take defendant's deposition (traditional or video) at our office
Take deposition of all important witnesses
Review incoming Demand for Independent Medical Examination (IME) from defendant
Special letter to client with copy of IME and coordinate final IME instructions and date
Prepare and respond to IME with special pleading regarding certain terms and conditions
Client appears at IME with our office either recording or videotaping examination process
Receive and review defendant doctor's IME report
Receive and forward defendant's supplemental discovery (Special Interrogatories, Request for Admissions, and Inspection Demand)
Prepare and serve on defendant our client's supplemental discovery (Special Interrogatories, Request for Admissions, and Inspection Demand)
Prepare for and attend continued Case Management Conference or initial Status Conference and set trial date
Letter to client with all mandatory dates and date of trial
Coordinate pre-trial settlement mediation or arbitration if ordered by the court or thought useful by counsel
Prepare mediation or arbitration briefs and documents
Prepare client for mediation or arbitration
Appear with client at mediation or arbitration and present case
If case is resolved via mediation or arbitration, prepare settlement documents and file notice with court
If case is resolved via mediation or arbitration, coordinate deposit of settlement funds in to trust account
If case is resolved via mediation or arbitration, disburse funds to client with detailed final financial statement
If case is NOT resolved via mediation or arbitration, continue with pre-trial preparation and requirements
If required, file opposition to defendant's Motion for Summary Judgment
If required, prepare and file plaintiff's Motion for Summary Judgment
Prepare Demand for Exchange of Expert Information and serve notice to other side
If ordered or coordinated, prepare for and attend with client a court order pre-trial Mandatory Settlement Conference (MSC)
Notice and take depositions of expert witnesses
Coordinate other side taking depositions or our client's expert witnesses
Coordinate and comply with all mandatory pre-trial discovery and trial document dates
Obtain all final medical records and billings and any other evidence (photos, videos…) that will be used at trial
Participate with opposing counsel re pre-trial stipulations to save all parties time and money
Coordinate the appearance of trial witnesses at trial
Issue subpoena's to compel attendance of trial witnesses if needed
Prepare all pre-trial Motions in Limine
Prepare and coordinate with opposing counsel Joint Exhibit List
Prepare and coordinate with opposing counsel Joint Stipulated Facts
Prepare and coordinate with opposing counsel Joint Jury Instructions
Attorney pre-trial final preparation re voir dire (jury selection questions and strategy), opening statement, direct examination, cross examination, and closing argument
Prepare and participate at the trial (normally 1 to 3 weeks of time)
If appropriate, coordinate with client on post-trial appeal issues and representation
This is certainly a mouthful That's why a picture of a  personal injury trial lawyer is a person covered in sweat.
But it's so satisfying to pry the money from big insurance so my clients get the compensation and justice they deserve.
_______________________