Posted: November 13, 2013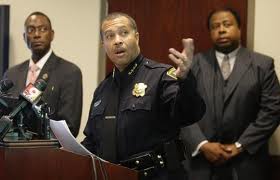 The Cincinnati police are now only filling out traffic crash reports in certain limited situations. Is this just being derelict? No its coming down from the top brass. This is a critical problem. Crash victims may not get compensated because the Cincinnati police failed to spend 15 minutes to document a crash scene and identities with a traffic crash report.
cincinnatipolicecrashreport  ( See the memo)
The  police will not fill out a report if a vehicle crash involves property damage only and all involved vehicles are operable. Or if there is no significant injury they will not fill out a report. A significant injury is defined as a visible or non visible physical injury which requires medical treatment as recommended by on scene medical personal. So if the life squad does not show up it appears no report will be made unless one of the vehicles must be towed from the scene.
This shameful conduct sets the stage for abuse of the legal and insurance system. Mistaken identities will be rife. Wrongdoers will not be ticketed is also the presumption here although it is not stated.  The police document does not describe that a citation should be issued.
So if a party wants to change there story it can be done without a third party documenting that  this was not the way the car crash happened. Many people are hurting the next day that are not aware of an injury immediately, as swelling and injury toxins release, the injury becomes manifest. Yet there will be no documentation of how the accident occurred.
 Cincinnati Police  Document Revealed
Cincinnat Police Document Exposed
About the author
Anthony Castelli has been practicing Ohio personal injury law for over 32 years. Call him to get answers to your questions about you car accident serious injury. 621-2345 He offers a free consultation .