If you have been injured in an accident that was not your fault, you may be wondering how to get the compensation you deserve for your medical bills, lost wages, pain and suffering, and other damages. You may be feeling overwhelmed by the insurance company's tactics, the legal process, and the uncertainty of your future. You may be tempted to accept a lowball offer just to get some money quickly and move on with your life.
But before you do that, you should know that there is a better way to protect your rights and get the justice you deserve. You should know that there is an experienced personal injury attorney who can help you fight for your best interests and get the maximum compensation possible for your case. You should know that there is Anthony Castelli.
Who is Anthony Castelli Attorney?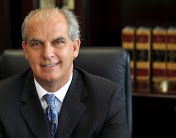 Anthony Castelli is a personal injury attorney who has been serving the Cincinnati area for over 35 years. He has helped hundreds of injury victims get full and fair money damages for their cases, whether they involved car accidents, truck accidents, motorcycle accidents, workers' compensation claims, or social security disability benefits. He has won many jury trials and obtained some of the highest settlements for his clients in West Chester, Cincinnati, and Mason Ohio²³.
Anthony Castelli is not just a lawyer, he is a compassionate advocate who cares about his clients and their needs. He understands the physical, emotional, and financial challenges that injury victims face, and he works hard to make their lives easier. He answers their questions, solves their problems, and gets them the best results possible¹².
Why should you hire Anthony Castelli?
There are many reasons why you should hire Anthony Castelli as your personal injury attorney. Here are some of them:
- He has the experience and knowledge to handle any type of personal injury case. He knows the law, the evidence, the procedures, and the strategies to win your case.
- He has the resources and connections to investigate your case thoroughly and gather all the necessary proof to support your claim. He works with experts, witnesses, doctors, and other professionals who can help strengthen your case.
- He has the skills and confidence to negotiate with the insurance company and persuade them to pay you what you deserve. He knows how to deal with their tricks and tactics and how to counter their arguments.
- He has the courage and determination to take your case to trial if necessary and present it to a jury in a compelling way. He knows how to communicate with jurors and how to appeal to their emotions and logic
.
- He has the attention and availability to give you personal service and care. He is quick to call back his clients, he deals with them directly at all times necessary, he travels to meet them wherever they are comfortable, and he offers flexible appointments¹²
.
- He has the fees and costs that are fair and affordable. He handles all cases on a contingency basis, which means that he only gets paid if he wins your case. If there is no recovery, there are no fees or costs¹.
How can you contact Anthony Castelli?
If you are looking for a personal injury attorney who can help you get the compensation you deserve for your injury case, you should contact Anthony Castelli today. You can visit his website at www.castellilaw.com¹² where you can find more information about him and his services. You can also call him at 1-513-621-2345 or email him at [email protected]². He offers a free case evaluation where he will review your situation and advise you on your best course of action.
Don't wait any longer. Contact Anthony Castelli today and let him fight for you.
---
Source: Conversation with Bing, 5/21/2023
(1) Cincinnati Personal Injury Attorney | Ohio Car Accident Lawyer. https://www.castellilaw.com/.
(2) Anthony Castelli - Lawyer in Loveland, OH - Avvo. https://www.avvo.com/attorneys/45140-oh-anthony-castelli-580992.html.
(3) About Anthony Castelli Attorney at Law. https://www.castellilaw.com/about-anthony-castelli-attorney-law.html.