Posted: September 30, 2012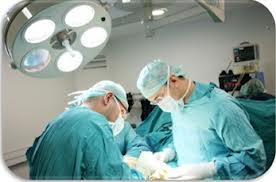 car crash injury
As a car accident attorney for over 30 years you learn what is important to help an person negligently injured by another get the highest compensation. This comes from years of dealing with different insurance companies, different injuries and different adjusters.
The most critical thing as a young lawyer was to learn to take personal injury claims in front of a jury when necessary. Only then did I have the full picture as to what worked.  I had the confidence to know that if the client was getting a low ball offer I could file a lawsuit and put on a personal injury trial. This also builds a reputation with insurance companies and defense lawyers that you are the kind of lawyer that will not back down. This promotes more reasonable offers of settlement.
Critical Things To Help Your Chance For Maximum Compensation 
Most clients do not want to go through a trial . The key is to prepare the case as if it is going to trial. That way the insurance company knows they need to put a good settlement offer on the table if they want to resolve the matter.
Here are a few tips  that can help get a better dollar figure in your pocket.
1. Get a doctor's report that discusses the motor vehicle crash as the cause of the injuries. Also have the doctor talk about the permanency of the injuries and any restrictions they cause. Get it soon rather than later especially in cases with prior conditions that have been aggravated. The critical piece is that he doctor reviews the prior records of any similar injury . Otherwise the adjuster will negate the report as being based on inadequate information.
2. If this was a significant automobile wreck in terms of vehicle damage continually point that out to the adjuster.  If the car damage looks like someone could have been seriously hurt you want to keep this in the forefront of the insurance company's mind. Send them color  copies of your photographs even if they have their own.
3. Take photographs of your clients injuries. A picture is indeed worth a thousand words.
4. Keep the adjuster updated on your clients injuries and treatment. An insurance company is required to set a reserve for each case. The higher you get them to set a reserve the better your chances are of getting higher compensation.
5.  Hire a competent personal injury lawyer that will prepare your case and spend what it takes to put your insurance auto claim together for proper evaluation. The insurance industries' own documents bear out that generally injury victims represented by an lawyer will get a higher result. This has been documented time and again by attorneys from across the country that the insurance company does not want you to hire a lawyer because they will likely have to pay more money. You are no threat to them without the ability to reject their offer and file a law suit.
by Anthony Castelli Cincinnati car wreck accident attorney. Anthony is always happy to meet with you to evaluate how you were hurt in a serious  injury claim at a free consultation. Call him today at 513-621-2345