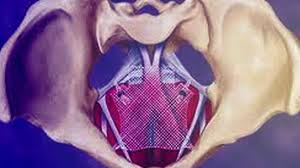 Pelvic Mesh
A jury verdict in a vaginal mesh damage claim against Bard Avulta brought by Donna Cisson came back with two milllion dollars. As this was a bellwether case in the Multidistict litigation setting the hope is that this will lead to settlements. $250,000 were for compensatory damages and $1,750,000 were for punitive damages to punish malicious conduct.
All cases of vaginal mesh pending in the federal court sytem were brought to one judge. The idea is that discovery of information can be consolidated and used over and over if these initial trials that give the parties an idea of the verdicts do not settle. Right now there are three more  bellwether cases set to go to trial.
The cases all have a different verdict potential based on the harm caused and the punishment the jury wants to met ought in punitive damages.
What Is The Problem With Vaginal Mesh
Vaginal mesh is a net like device . It is used in a procedure called tranvaginal which means it is implanted thru the vagina. It's use is to treat pelvic organs in woman that fall or prolapse. It was also used to treat stress incontinence.
Unfortunately the way they were advised to be used caused significant complications. Two that are common and seen as more serious are:
1. Transvaginal Mesh Perforation  and
2. Tranvaginal Erosion
Erosion refers to the mesh passing through the vaginal wall. There can be bleeding, bad pain, injury to nerves and infection. The edges of the mesh are jagged and can cut thru tissue.
Organ perforation refers to the mesh passing the vaginal wall penetrating other organs such as the bladder.
These conditions are severe and debilitating and are a travesty and insult to women everywhere. The surgery to correct this problem is not simple as the mesh is designed to stay in the body and becomes interwoven with other tissue. So the doctors have to remove it in pieces requiring multiple surgeries.
There have been other larger verdicts awarded in these pelvic mesh injury claims. Linda Gross had 19 surgeries and was awarded 11.11 million dollars for transvaginal mesh complications.  
Who Are the Wrongdoers - What Companies are Implicated
The following companies have federal lawsuits pending against them for their vaginal mesh products:
C.R. Baird - American Medical Systems - Boston Scientific Corporation
Coloplast Corp. Cook Medical Inc
Almost 23,000 lawsuits have been filed so far that are in the federal system. What shocks the conscience is that in the Johnson and Johnson litigation the company knew there would be complications.
Once again big business puts people over profits. Is evil too strong a word. I do not think so. That's why punitive damages get awarded in these cases to punish the manufacturers.
Are You Entitled To Compensation
You may be entitled to money damages for what you have been put through or will go through in the future because of the complications from transvaginal pelvic mesh surgery.
To begin the process of pursuing compensation, request a free consultation and legal claim review.  This can be done by completing the information on the page contact form or calling toll free 1- 800--447-6549 for Attorney Anthony Castelli. He will talk with you directly.
Requesting a consultation does not obligate you in any way.
Resource:
FDA Public Health Notification of Serious Complications
http://www.fda.gov/medicaldevices/safety/alertsandnotices/publichealthnotifications/ucm061976.htm