Posted: September 26, 2019
How to prove my back injury was caused by my car accident is the crux of many rear end collisions. Smart insurance comapanies will admit liability but challenge you on the proximate cause of  your injury. They argue other things caused your back injury. Keep reading to see how to refute this.
 Back pain is very common in the United States. Although there are endless scenarios in which you can injure your back, getting in a car accident can certainly lead to back problems. A serious crash may cause herniated or ruptured discs, strained ligaments, broken back bones and other problems.
Showing that the back injury was a direct result of the auto accident is essential if you are to recover fair and full compensation from the insurance company. Over 30 years as a practicing attorney, Anthony Castelli has developed his own methodology for showing how a back injury is connected to the crash. Every case is unique, but these same basic principles are beneficial in each case.
Your car accident back injury has many components of damages . The medical bills will start to mount up. While a back injury case is being put together how will you pay those bills. This video will explain what needs to be done to get your medical bills paid. 
Anthony Castelli's Method Foe Proving Car Accident Related Back Injury
To get compensation from the insurer, you and Anthony must prove the car accident caused the back problem. Below we look at the basic steps in Anthony's process.
Medical opinion from a doctor: The doctor who treats you is an important part of the claim process. They are the expert on your injury, and their diagnosis is integral to your case. Anthony will review your diagnosis and learn about your injury so that he can demonstrate how it was caused by the crash, and show that it was not the result of aging, wear and tear or underlying causes.
Get the victim's side of the story: Anthony will want to hear about the history of your injury – when the pain started, where the pain is, and your medical history. The answers to these questions help Anthony build and defend your case.
Gather past medical records: In addition to being truthful and honest about your pain and the timeline, Anthony will gather past medical records. If there is no indication of any back complaints in your past, then your case will be stronger.
Review MRIs and x-rays: These images are an important part of proving your back injury. They will show if your back problem is a disc injury, a fractured vertebrae or arthritis. Once this correct diagnosis is shown with x-rays or MRIs, then the case for how it was caused can be better clarified.
Obtain all medical records that relate to your injury. It is critical to trace the back injury to the car accident. Thus, Anthony gets every medical record that relates to your back injury care and treatment and orders them chronologically. He wants to see if the medial records are consistent and support your insurance claim.
Does the car accident match up with the back injury? If there's no damage to your vehicle, then the claim is less believable. It's important to show how the damage and impact of the crash is capable of causing a back injury like the one you are experiencing.
Each case is different. Proving your back trauma was caused by the car accident may involve the steps listed above or others. Rely on Anthony's 30+ years of experience resolving these cases.
How You Can Help Your Case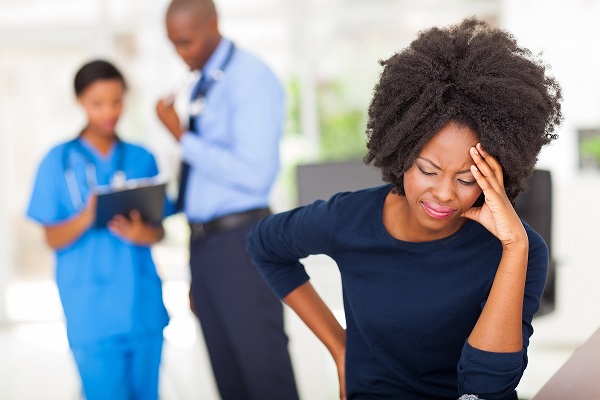 You can help your case by providing Anthony with a full and honest accounting of your symptoms, medical history, injury timeline and other details. You can also help your case by being truthful: If an accident victim claims a debilitating back injury and then posts photos of themselves running a marathon to social media, that type of action will most likely derail any chance of getting compensation. Talk to Anthony for free so he can learn more about your injury, then rely on his experience to guide you through the process. He'll let you know what you need to do every step of the way.
Get a Free Case Evaluation
Anthony Castelli limits his practice to catastrophic personal injury. He takes those cases for which he believes he can put more money in the pocket of the injury victim than they could get on their own. He is rated as a preeminent attorney by Martindale-Hubbell and as a Superb attorney by AVVO.
When you call Anthony, he will review and evaluate your car accident case for free. For your complimentary consultation with our experienced Cincinnati accident lawyer, please call 513-621-2345. Anthony's fees are contingent upon recovering money for you, so he does not get paid for your case unless you get paid.