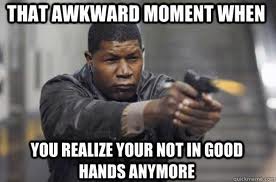 Despite all the advertising Allstate does about "good hands" their sole    interest is profit for their shareholders. They were one of the first car accident insurance companies to use computer programs to miscalculate your damages for your harms caused by negligence.
But that was not the worst part. They had what's called a second look. Adjusters were bonused if they settled for less than the computer would have offered. I have seen their claim file in a motion for prejudgement interest.A now deceased lawyer that I used to try cases against also confirmed this.
Their tactic of delay, deny, defend and lowball has yielded results. Some lawyers will not take claims against Allstate. It's no coincidence that a many of my jury trials were against Allstate. There is an opportunity for great success against Allstate in the right claims.
There is good reason why the Association for Justice rates Allstate as number one of the 10 worst insurance companies in America. If their tactics did not work to make them money they would not use them. But they can be defeated because of their greed. Here's an excerpt about Allstate from the ten worst insurance companys:
"There is no greater poster child for insurance industry greed than Allstate:
                                        
Allstate's mission is clear: "our obligation is to earn a
return for our shareholders." Unfortunately, that dedication
to shareholders has come at a price. According to
investigations and documents Allstate was forced to
make public, the company systematically placed profits
over its own policyholders. The company that publicly
touts its "good hands" approach privately instructs
agents to employ a hardball "boxing gloves" strategy
against its own policyholder."
What I Require to Take a Claim to Trial
1. A forceful collision
2. Serious injuries
3. A sympathetic likeable plaintiff ( the injured party)
Allstate will low ball and chances are under this scenario a jury will set them straight. This video tells the story of how Allstate miscalulated against me and my client and we turned a $25,000 policy into a $100,000 recovery. All paid by Allstate.
http://www.youtube.com/watch?v=LkPzstzt7T4
Don't waste your time dealing with Allstate by youself. Get legal help. It's what they understand and often underestimate.
Call for a free consultation before it's too late. You will talk to me personally  at 513-621-2345
Additional Articles about Allstate
What Allstates own documnets Say Why they Keep you From a lawyer