On-the-job injuries affect not only your ability to work, but also quality of life for you and your family. When you are sidelined from work because of an injury, you need compensation to keep your normal monthly bills paid. You also need the Ohio Workers' Compensation Bureau  BWC, or your employer if they are self insured, to pay the medical bills you never expected to have.
An experienced Ohio Workers' Compensation lawyer can help you navigate the legal system in order to get the compensation you deserve for you injuries. Depending on your unique situation, you may need to sue a third party for additional compensation above what you get from your Ohio workers' comp claim. Yes, in some cases you may have a workers compensation claim, as well as a personal injury claim against the person that negligently caused your injuries.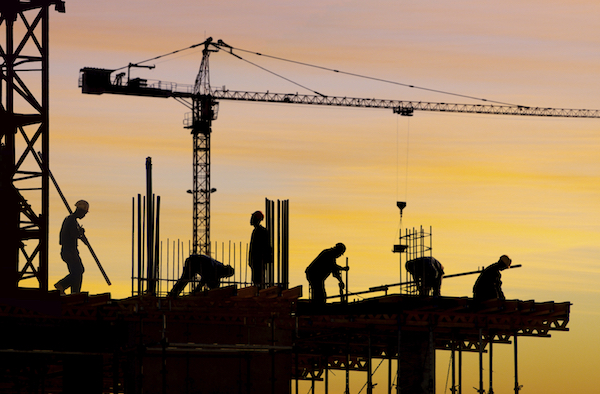 The first step in a workers' compensation case is to report your injury. As soon as possible after your injury, you should report it to your employer and the Ohio Bureau of Workers' Compensation (BWC). Your employer likely has a policy regarding reporting work injuries that includes who to report to. You can file your BWC claim online.
Of course you should immediately go to a doctor. Waiting to get medical care as well as delayed reporting to your employer are recipes for disaster. Also do not count on your employer to report your claim to the BWC. Most hospitals will report your claim to the BWC but you can not count on them either.
The BWC may ask for additional documentation from you or your employer, which may include employment and medical records. The BWC will allow or deny your claim within 28 days. If your claim is denied, you have 14 days to file an appeal.
Under the Workers' Compensation system, your medical costs, such as emergency care, follow-up doctor's appointments, and ongoing treatment will be covered if your claim is allowed. But in some circumstances your claim for one condition could be approved and another denied. You may not get the treatment you need. And worse if you do not appeal in time that injury is gone forever.
You can also receive payment for lost wages. Depending on how much work you miss because of the injury, you may or may not receive compensation for the first seven days of missed work. If you miss only one week of work you will not get paid by the Ohio Workers' Compensation Bureau. The first 12 weeks of lost time are paid at 72% of your full weekly wage. After that you get paid at 66 2/3% of your average weekly wage. These are calculated differently and they are often calculated wrong to your loss.  There are wage caps as well that could limit your compensation. 
Temporary total compensation could be stopped when you reach "maximum medical improvement." Imagine the slap in the face when you are not well enough to go back to work and yet your benefits are stopped.
How long you receive Workers' Compensation payments depends on the extent of your injury. Legally, your injury will entitle you to payments in one of four categories: temporary total disability, permanent partial disability, permanent total disability and wage loss benefits. You can also get extra compensation for amputation and loss of use of a body part. There is also the possibility of settling your worker injury claim fully and finally.
We can help you understand which category your injury qualifies as and your full rights under the Workers' Compensation system. We are dedicated to helping injured workers recover the compensation they need.
The sytem is complicated and one mistake can deny you your claim. Many laborers don't get all the benefits there are to offer. Don't expect your employer or the BWC to help you if you missed some critical step.
Were you injured on the job? Call the Law Office of Anthony D. Castelli today at 513-621-2345 today to schedule your free consultation. Mr. Castelli welcomes clients from Cincinnati and throughout Ohio.