Now Cincinnati injury victims can text a top rated injury attorney for a free claim consultation to get their questions answers. Anthony Castelli, a nearby Cincinnati, Ohio personal harm lawyer with over 30 years experience, now offers people harmed by the fault of others the ability to text him directly to get answers to their questions.
Texting as a mode of communication has mushroomed with the advent of smart phones. Now injury victims have the opportunity to text their questions to a highly rated accident attorney before they talk to the insurance adjuster. 
Text Anthony Castelli Right Now at 513-400-5142 For a Free Injury Consultation
Have you been injured in a car accident, or other motor vehicle accident or suffered harm by someone's negligence? Don't jeopardize your Ohio injury claim by proceeding blindly. Big insurance is not your friend. Their goal is to pay you as little as possible. One misstep by you could wreck your chances for full and fair money damages for your injury. 
So protect yourself from the start. Use your smart phone from the scene of your auto accident or other mishap. Text preemminent lawyer Anthony Castelli from the emergency room or when you get home after you have been to the hospital. 513-400-5142
Learn the correct steps to take.
Learn if you need a lawyer to help.
Learn what not to say.
Learn critical steps to take in the first hour and the first 24 hours after an injury has negligently occurred to you.
Text A Highly Rated and Reviewed Lawyer To Get Help Right Now So You Don't Get Ripped Off by Big Insurance
Accident and Injury Lawyer Anthony Castelli wants to help you get full compensation. What you do in the first minutes and especially within the first minute to the first 24 hours could mean the difference between full money damages and suffering the indignity of being a victim twice. In case you don't know it the insurance company that should pay you scrutinizes everything done from the moment the harm occurs to see how they can turn the tables against you so you end up with little if anything.
That is a big reason why Anthony Castelli, 30 year Cincinnati injury advocate, has made available to injury victims the capability to text him immediatley and get a quick response to help you know the critical steps to take to maximize the value of your injury claim. Anthony is recognized by peer review groups as an Ohio Super Lawyer and holdimg preeminent and superb rating from Martindale hubbel and AVVo.
You don't have to call and get the wrong lawyer or no lawyer at all. You don't have to face big insurance on your own. You can text an accomplished attorney that has taught other lawyers, tried many injury claims and has helped thousands of people recover millions of dollars.
Text Anthony Castelli now at  513-400-5142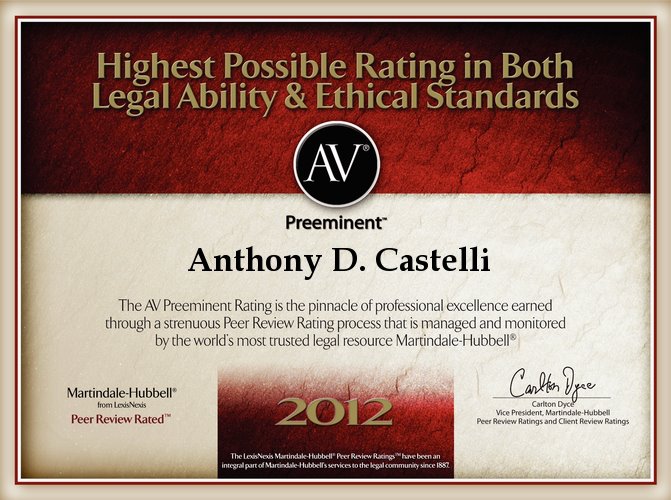 Google Reviews For Law Office Anthony D. Castelli
Yelp Reviews For Law Office Anthony D. Castelli
Free Consultation
513.621.2345
Text Anthony Castelli for Immediate Free Consultation513.400.5142
Law Office of Anthony D. Castelli
8170 Corporate Park Dr #220

Cincinnati, OH 45242